Your Complete Guide to Recondition Li Ion Battery!
Lithium-ion batteries have millions of applications. They are most commonly used for medical purposes. They are also used in personal assistants. The use of lithium-ion batteries is endless. Examples include PDAs, blood pressure/diabetes meters, and many other portable devices. Compared to alkaline batteries, these batteries cost more. But the long life benefits make them worth the few dollars we have to pay. You can also refurbish them without having to replace them from time to time.
The good thing about lithium batteries is that they do not emit harmful gases such as oxygen and hydrogen. In addition, lithium batteries enhance the strong molecular bonds between ions. This gives them their signature long life and thermal balance. Another benefit of these batteries is that it can hold almost as much power as three or four alkaline batteries. However, it is both portable and compact. This gives it an advantage over other available batteries.
Although lithium batteries extend their lifespan, they do die at some point in their lives. But the benefit is that they can be repaired.
Can you fix a lithium-ion battery?
A lithium-ion battery may look as if it has died and completed its life. But before you decide to get rid of it, try to bring it back to life. A lithium-ion battery can be repaired, or at least you should try to repair it before disposing of it. There are a few things you can do to try to bring it back to life.
How do I repair a lithium-ion battery?
- The following is a list of steps to try at home.
Step 1: Do a voltage test.
One starter way to check if the battery is dead is to check the voltage. Turn off the device and remove the battery. Now use a voltmeter to write down the voltage. Lithium-ion batteries tend to run down if they are overcharged. So, if your battery can produce 3.7V and the meter shows 1.6V or below sleep mode.
Step 2: Use a recovery charger.
Some chargers have a tendency to recover or wake up the battery, so if you can find one, you can perform this step. Remember, however, that you should only use them with larger volt batteries. If the battery is less than 1.5V, this step will not work. Also carefully insert the battery according to the electrodes.
Step 3: Check the voltage.
Connect the battery to a voltmeter again to check the voltage at both ends of the battery. You can also use the user manual to check if the wake-up process is complete. Sometimes this process may not work, so if this step does not work, then you should buy a new battery.
Step 4: Charging and draining the battery.
Put the battery back into the original charger and let it charge for at least 3 hours. The time depends on the type of lithium-ion battery. Some chargers switch from recovery to self-charging. Then discharge the battery completely. To drain the battery, connect it to a high voltage device such as a flashlight or flashlight.
Step 5: Freeze and thaw the battery.
Place the battery in a sealed bag and place it in the refrigerator overnight or for 24 hours. After freezing, remove from the refrigerator and thaw for at least 8 hours.
Step 6: Charge.
Now charge the battery again using a regular charger. Hopefully it will work then.
- Some other methods to try are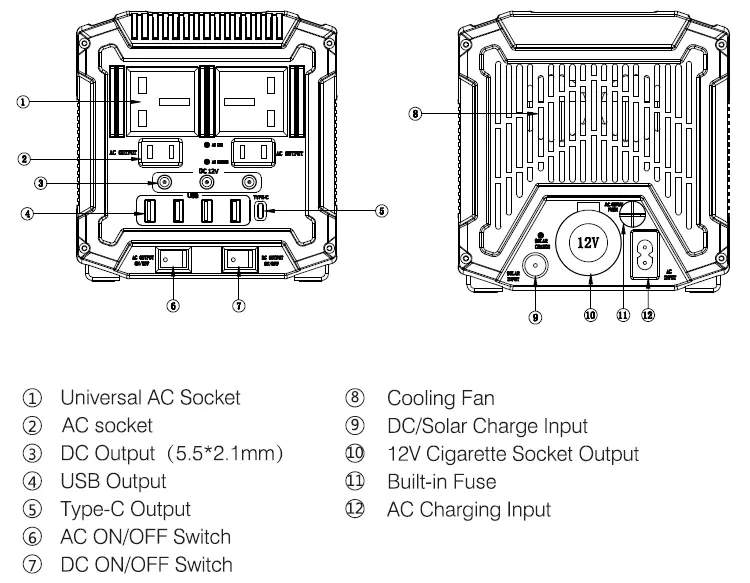 Try a full charge.
One way to save your battery is to fully charge your lithium-ion battery. You may want to try this method when your battery seems to be completely dead. To do this, you need to completely drain the battery and then perform this operation. When the battery is completely dead, continue to turn on the phone until the power is depleted. Now connect it to the charger and leave it on for at least 48 hours.
However, you may want to consider doing this on the weekend, as it takes time.
Try to start the battery.
Another way to fix your battery is to start it up quickly. Remove the battery from the device being powered and note the positive and negative poles. Get an extra USB cable that you are not using right now. Cut the smaller end in a way that exposes the internal red and blue wires. Plug in the computer from one end and connect the battery to the other end. Now power on your computer and in a few seconds your battery will recover.
What do I need to keep in mind when refurbishing a lithium-ion battery?
A few things to remember when using lithium ion batteries are
- The electrolyte in the battery is flammable, so be extra careful when using a source of ignition.
- Always wear safety gear when working with batteries.
Fully understand the procedure and then get to work.