As a leading new energy lithium battery enterprise, we are excited to announce our participation in the upcoming Exposolar Colombia 2023. This highly anticipated event will take place from October 4th to October 6th at the Plaza Mayor Medellín in Medellin, Colombia. Our booth number is 156, and we look forward to welcoming visitors from all over the world to join us at this exciting event.
Exposolar Colombia 2023 is an international exhibition that brings together the latest innovations in the renewable energy industry. As a company committed to providing sustainable solutions, we are thrilled to showcase our cutting-edge lithium battery technology at this event. Our team of experts will be on hand to provide insights into the benefits of our products, as well as answer any questions you may have.
At our booth, visitors can expect to see a wide range of lithium battery products, including those designed for electric vehicles, energy storage systems, and more. Our products are known for their high energy density, long cycle life, and excellent safety performance. We are confident that our lithium battery technology will play a crucial role in the transition to a more sustainable future.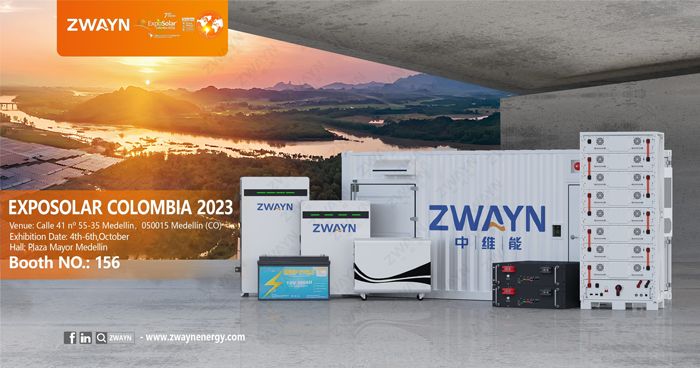 In addition to showcasing our products, we are also excited to connect with other industry professionals and learn about the latest trends and developments in the renewable energy sector. We believe that collaboration and knowledge-sharing are essential to driving innovation and progress in this field.
If you are interested in learning more about our lithium battery technology and how it can benefit your business, we invite you to visit us at Exposolar Colombia 2023. Our team will be happy to provide you with a personalized demonstration and answer any questions you may have. We look forward to seeing you there!